Surely, you have heard of problems or cons of Mailchimp email marketing, one way or the other, right?
Cool.
Read this till the end because, you will have a full doze of overwhelming amazement.
There comes a time, when you tell yourself, "yo, I need an email list for my online business."
Especially if you are just starting out.
You need an email list, if you are into affiliate marketing, blogging, info marketing, drop shipping, eCommerce etc.
Though quite tricky and needs a lot of "art-crafting-perfection", email marketing boasts of $200 million dollars revenue annually and it does come with some extra positive perks.
As a newbie or intermediate, the very first thing that comes to mind when it comes to email marketing, is to look out for a reliable email marketing system.
A system that will help automate your email sequence and give you the liberty to communicate with your list subscribers, etc.
While surfing the net or chatting with some internet folks, you'll get to hear or see people refer Mailchimp to you.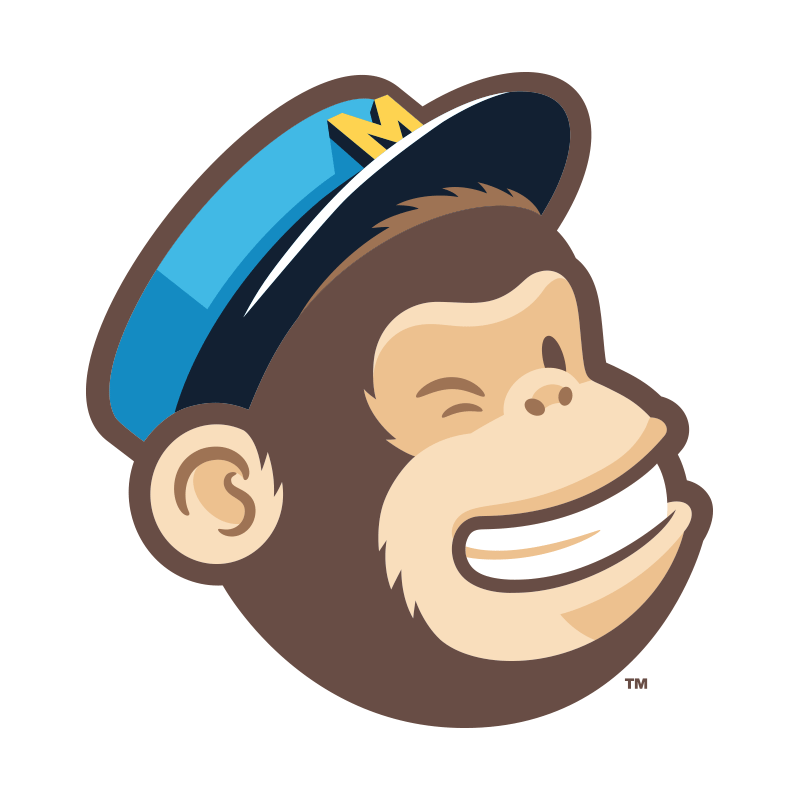 Mailchimp, is one of the industry leading email marketing systems in the world.
Mailchimp, has been in existence since 2001, with the sole purpose of automating and sending emails on behalf of its clients.
As at February, 2019, Mailchimp's revenue was a whopping $700 million USD, after having acquired Mandrill and LemonStand email marketing systems.
Although Mailchimp's selling power line is allowing you grown your business on your own terms, question remains, will Mailchimp really allow you grow your business on your own terms?
Sure Mailchimp, must have its advantages and cons, but then let's face it.
Every good thing out there has a flip (negative) side and Mailchimp is not exempted.
So, what are these flip or negative issues with Mailchimp?
Let us find out and discover…
The Problems Or Cons of Mailchimp.
Of course, with everything good or man made, there are issues.
As an email marketing service, there exist the problems or cons of mailchimp.
And they are:
Let me show you how to create your own email marketing system, that is much better than Mailchimp.
1). Mailchimp hates affiliate links.
Yeah you read that right. One of the serious and crazy policy of Mailchimp is, no affiliate marketing links in your system.
Really?
Who does that? It is just affiliate marketing for heaven's sake.
Affiliate marketing is an easy make money online system created in a way, that it benefits the owner of a product and person(s) who promote(s) the product.
At the end of the promotional period, the product or service owner pays these promoters Commissions as a thank you for jobs well done.
Coming back home, Mailchimp does not accept affiliate marketing links in its email system, which is a pretty bad disadvantage.
Break this policy and you will freely be granted a ban from their service.
So, if you intend starting off or you already run an affiliate marketing career, I advise, you hang your list cape elsewhere.
Mailchimp can actually make you wish you never started affiliate marketing in the first place.
Little wonder, Mailchimp is referred to as the email marketing platform for bloggers.
Simply put, you do not have full control over your email list.
2). Mailchimp doesn't do automation.
One importance and necessity of having an email marketing system, is the ability to carry out automation sequence of preprogrammed emails, without interference.
What do I mean?
Let's say you create an email list on January 1st, you'll have to create some emails that will be sent on the first day, after someone signs up on your email list, second day and so on.
Now when person A joins your list on January 10th, he will get the 1st day email on the 11th of January and the second day email on the 12th of January automatically without you having to be online to send that batch of emails to every new sign up.
Mailchimp doesn't offer this service to a certain extent.
That is to say Mailchimp's autoresponder service can be very disappointing.
For many, the fact that MailChimp restricts users to sending out emails to only one list at a time is a deal breaker.
You can customize that list, but you can't send to multiple subscriber lists at once.
This is one of very such disturbing problems of Mailchimp.
3). Mailchimp reserves the right to suspend and ban your account.
Email marketing comes with a lot of issues if wrongly managed and one of such issues, is the problem of incessant spam warnings or unsubscription notifications.
Let's say you exported your list from a previous email marketing service because you want to move to Mailchimp, the next thing sensible thing to do is to import or upload that list in your Mailchimp dashboard.
But guess what?
If your list, has some dead email addresses or for some reason people mark the emails they receive from you as spam or you get a high bounce rate, Mailchimp will, without a warning boot you of their service.
This means users must make sure to test every email before sending it out to limit any potential damage.
If you ask me, this is one of the huge cons of Mailchimp's platform.
4). Mailchimp's unprofessional logo.
Let's face it, imagine seeing a Coca Cola logo at the footer of the email you receive from Pepsi.
Funny right?
That's how most email subscribers feel when they read emails that have Mailchimp's logos, especially from the free plan users.
These readers, who see Mailchimp's logos, will find it difficult to believe anything they see, while reading your emails.
Plus, you'll look like an amateur, who doesn't fully understand that the internet business sphere is competitive.
5). Mailchimp's awkward user interface.
Obviously, when using something for the first time, it should pose a little problem at first.
Then with time, the learning becomes less cumbersome.
But that's not the case with Mailchimp.
Its user interface is somewhat difficult to understand and this is one of the cons of Mailchimp's system.
If you have used other email marketing platforms, you'll need to get schooled on the proper use of Mailchimp's platform.
Even I found it tough to understand.
It can take a lot more time to organize and prepare a campaign.
If all you intend doing is to send out simple newsletters or information update, then you might not notice this problem.
However, in a case of high-volume use, this key point can be a massive time killer.
6). Mailchimp is an enemy to membership sites.
Membership sites are sites, where people log in via username and passwords to access your protected content.
Mailchimp makes integration of membership sites or payment processors quite difficult, making it tough to have people join a particular list, especially if that list is a list for those who have paid for your service or product.
Even when you import your contacts, the email journey for that list, will be one filled with obstacles.
Email marketing doesn't have to be so tough and should not be so much of a nightmare.
I find writing emails a fun thing to do.
So, why deal with all these issues, that are mostly cons and problems of Mailchimp?
What if I told you, that you can overcome all these problems of Mailchimp?
And do you know, that you can create your own email marketing system, which is more powerful than Mailchimp?
Would you love it, if I showed you how to create from scratch, your own email marketing system that allows you promote affiliate links like make money online niches to your list?
Can I let you in on a mind blowing and innovative platform that is devoid of issues like the problems of Mailchimp?
Click this link to join online folks like you and I who have decided to dump Mailchimp and other email marketing systems, for a revolutionary email marketing system that has helped increase ROI in their different online businesses.