Literally speaking, eCommerce is taking over the world as it is today.
One of the major ways to join the cliques of eCommerce other than drop shipping, is actually Mini-importation. This refers to the buying of SCALABLE products from China, US, UK or any other country outside yours (technically you are an African reading this, if you aren't oh well).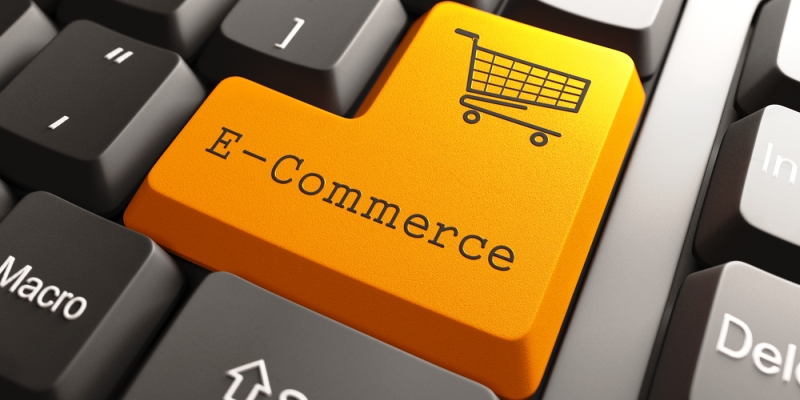 If you recall, I said SCALABLE PRODUCTS. I am not saying products like cigars, panties or mobile phones will not sell. They will definitely, but we need to focus on products that will make you smile at your bank alerts weekly.
On that note, there are six classes of products to focus on:
Security Products: parents will always spend any amount of money to make sure their kids are safe from any harm. There are kiddies GPS wrist watches that are available in the market, GPS tracker school bags etc. Considering the effects of kidnaps in our society, that has actually created a market for all of us in the mini-importation sphere to keep banking. Also, car owners are willing to spend money on GPS trackers for the security of their luxury or new cars. No one wants to be a victim of car theft.
Health Products: like my mentor Patrick Ogidi will always say, if an HIV patient has just =N=10 million and he hears that =N=12 million can cure his HIV, he will be willing to go borrow money just to make sure he is free off it. In that case, there are products that help solve health issues. Diabetic blood sugar level measuring devices can help a diabetic patient control or measure their sugar level without going to the hospital 24/7. What about people who will need to always have reading on their blood pressure, what about hearing aids for people who have difficulty in hearing? There are tons of products that address other health issues you never knew you could go into.
Skin Care or Beauty Products:  no 21st century lady wants to have acne on her pretty face, no 21st century lady wants to have a darkened or blackened face. Most persons who are fat will do anything to trim down their fat and become sexy or slim. Anyone with a skin issue will be ready to part with their money as far as you are able to provide them with a solution to their problems. It's more like they pay you for using your own brains.
Labor Saving Devices: picture a scenario where you are traveling with your family, then all of a sudden your car tire goes flat, maybe as a result of your not being able to check before living the house. Now in the middle of the express way, you will not have access to a tyre expert to help pump your bad tyre. At that time, you'll be at the mercy of any yahoo who comes your way and says he can fix your car tyre. Now look at this, can you proffer a solution to this issue? Yeah you can, there are car tyre pumping devices   on the internet that can simply inflate a deflated car tyre. All you need do is, plug the cord to the cigarette spot in your car (same slot were you charge your mobile phone in the car), take the other end and attach it to the tube opening of your car tyre. Let the device work its inflating or pumping wonders and within a space of 5 minutes or less, you'll continue on your journey. There are other labor saving devices that you can bank on, there is this mobile phone stand that helps hold your mobile phone in place while you see a movie..cool eh…yes. There are tons of other labor and time saving devices, like fruit squashers, onion and other foods slicers…etc.
Popular Products: once in a while I know you see some products on facebook or instagram, chances are you have bought these products at one time or the other. But the issue here is that you will need aggressive marketing to compete with others who are already in the game. The one way to beat down the heat, will be to focus on a particular niche of product, a particular class of people and a particular location. This helped me and saved me from a lot of problems. But the good thing here is that people are aware of the products you are selling, so it is very easy to convince them to buy.
Scarce Scalable Products: you know they say monopoly in business is one of the best things to help give a business a long life span pending when a new business in the same category comes to knock it off the market. Like popular products, the only issue is aggressive marketing which will need facebook ads, instagram ads, SEO if you run a site for your business etc.
Having understood what classes of products to focus on, it is important to note where you can get this products from and how to get them.
Alibaba and Aliexpress are wonderful sites to source products from.. but wouldn't it be much preferable to source from where Aliexpress and Alibaba merchants source their own products from?
Most Chinese merchants on these sites, create their stores on Aliexpress or Alibaba or even Globalsources.com, then when you see a product of $20 on Aliexpress or the likes.
Then you bargain with the seller and he agrees to a subsidized price of $15, you jump for joy and pay.
Now here's the shocker, these merchants go to a wholesaler website (a Chinese eCommerce site were products are freaking cheap) and get the products from there and send to you.
How do I mean..
Let's consider a weight loss belt that sells for $20 on Aliexpress, now you manage to bargain with the seller and he's able to slash $3 and leaves it at $17. Then he goes to that wholesaler website and gets that same product for $4 and sells to you..
Pull out your calculator:
Let's say you want 20 pieces of that product:
You will pay $17×20=$340, meanwhile the actual cost of the 20 pieces of that from the wholesaler website will be $4×20=$80…
Therefore, the merchant makes a gain or you lose an amount of
$340-$80=$260.
As a rational spender, it is planted by default in your psychology to spend little and get more.
Now when it comes to shipping the goods and procurement, there are agents or procurement officers, who you can send money to in your local currency.(Naira for my country Nigeria).
Most of these Chinese procurement officers work for logistics companies who ship your goods for lesser amounts than DHL,UPS and the likes. Tops expenses are $4 per kg and some other little naira for the customs.
Other than that, nothing else.
When it comes to the shipping, there are two types:
Normal or Cargo Shipping: this takes 7-10 days to get your location from China. This shipping is mostly used when you aren't in a hurry to sell or you simply want that as a choice. The cost stays at $4 per kg (this is the cost of the logistics unlike DHL that charges humongous fees) and =N=700 (per kg) for customs.
Express Shipping: this usually takes 24 – 72 hours to get to Nigeria. Mostly used if you are in a hurry or if you are importing anything like creams etc. The cost is usually $7 per kg and some extra Naira for customs clearing.
DHL or UPS are mostly expensive and when your goods get missing in transit, they hardly track or are able to locate your goods.
Whereas, logistics companies track your goods and alert you once your goods get to Lagos. Plus, there is an insurance on your goods, so there will be no stories.
Now here's the deal, if you really want to join the bank alert club of 4-5 or even more figure earners like myself, then I have good news for you.
See there is the saying that goes, for you to be an expert, you need a mentor, a guide and someone who has failed and succeeded in this business.
For 9 years plus, my mentor has built over 7 figure on a monthly basis, trained 50,000 persons by taking them by hand and leading them to greatness. To know more about him, click here.
I'm on the verge of running mad seeing the constant alerts I get from this business. I am still blogging because, I simply love writing. On a normal day, I should quit this but I'll be killing the vibes.
So if you are really interested in hitting it hard now and in the future, want to learn Facebook ads even if it's only winning eleven you know how to play on your laptop or just to open your PC and hit Microsoft word, click here now to be liberated from the shackles of being broke.
Mini importation game has changed, did you know you that you can actually pay for your product here in Nigeria and into a Nigerian bank account without fear of some bloody exchange rate or an Aboki to help change Naira to Dollars?
And you will be cock sure that your payment was confirmed?
You will equally get the contact details of 2 logistics companies that will ship your goods for you at very reduced prices, in fact 10x cheaper than DHL.
Statistically, physical shops are being closed because of eCommerce, which has generated 250 million naira in sales alone for Jumia. Now is your turn to grab your share of the goodie bag.
So simply click here and see for yourself what you stand to gain and what you stand to lose if you refuse the offer.
The results and testimonies speak for themselves.
That's it, if you have got any questions use the comment section…
Don't forget to share …someone needs this..