Have you ever hit a road block while attempting to post an article on your blog or an article directory? Like some sort of blank space in your memory when you look at your blog and you are like, damn, I have run out of content ideas.
Statistically speaking, 95% of writers more than twice in a life time, face a case we call "writers block", which is a situation that exists as a result of not knowing what to come up with as an article for publication.
This can be very devastating as most times even to the extent of not knowing what articles to write about when it involves premium services, there are ways to avoid running out of content ideas be it blog posts or any other online journal.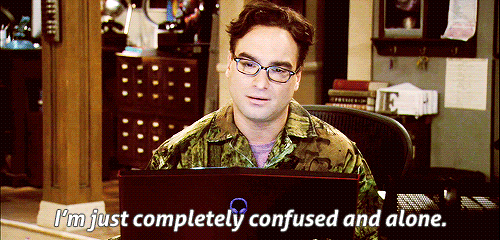 How To Get Or Curate Content Ideas For Publication.
There are many ways to generate or ''curate'' ideas when you run out of ideas for article publication.
Social Media: the importance of this platform shouldn't be over emphasised, but the issue is this, most writers do not leverage this opportunity to its fullest. Different niches have specific social media platforms that can help generate content ideas. For instance, a writer in the niche of finance, fashion, news, lifestyle science and technology should focus more on Twitter. With the hashtag # search strength, you are sure of knowing what's what. Instagram and Pinterest are great for skincare product writers, photography bloggers and celebrity gossip. You can hardly find celebrities on Facebook because, every and anyone these days can falsify an account and claim to be a celebrity; some with no ulterior motives and the rest for fraudulent activities. GooglePlus and LinkedIn are the best for entrepreneurship and business blogs. Facebook groups are great too, but stick to the business groups if you are business writer.
Forums: a forum is a type of website, where people create topics called 'threads', which are actual problems or issues they face that need solutions. You can actually get content ideas for publication from forums, by navigating through their categories that is your area of specialisation. A health blogger who might be in the sub-niche of men's health, can visit a forum, and navigate to the health category, from there you might see threads like 'how can I prevent premature ejaculation' as a thread topic. It doesn't stop there, one good thing with forums is that, it goes a long way to show how many replies and how many views that thread has. This is a way to actually get content ideas for your blog(s) or any other online journal, not just for health writers, but for every writer. If you do not know which forums to join, simply visit your favourite search engine and type into the search box ''your niche forums''. e.g. "business finance forums".
Google Trends: the word "trend", refers to what's the latest. Google Trends, puts a smile on the faces of bloggers, who are in the trending niches. With Google Trends, you can see the most searched term by location, monthly or even yearly. It is actually a not to popular tool for content ideas generation.
Competitor Websites: in the world of blogging, there is the existence of competitor websites or competitor blogs. If you have never heard of "competitor sites" and you are a blogger, then you aren't serious and need to seat up. Most WordPress blogs, have a space for posts that have the most or recent comments. From this, you can actually get ideas on what to write about. More so, navigating through other posts on your competitor blogs or websites can still give you ideas, plus when you look at the comments, you can actually see other topics your competitor blog visitors might need knowledge on.
Also see: How To Write Like An Expert And Get Paid
Article Directories: Ezinearticles, articlesbase, articlecity etc., these are examples of article directories, where articles on every category or niche you can ever think of exists. While navigating through the categories in any of the article directories, you certainly will come up with article ideas to write on. This helps a great deal especially for those writers in the health niche. But be advised, if you intend making use of any article in any of these article directories, you must credit the original writer or be penalised for plagiarism.
Google Alerts: this list will be incomplete without Google Alerts. As a matter of fact, it should be number one or two on the list, but I remembered when I got to this point. If you intend to get first hand any topic mentioned in your niche, then you need to set up a Google Alert account. Instead of wasting precious time and data subscription trying to sift keywords on search engines, you will get an alert once your topic of interest is mentioned on Google. You will get these alerts in your inbox depending on the settings you chose while setting it up, from daily, once a week or as the news pop up.
PLR or MRR Articles: PLR stands for Public Label Rights, while MRR stands for Master Resale Rights. The difference? PLR articles can be shared publicly with or without tweaking, but the downside; every version of the article can be found on the web, spun or not which can give your blog a bad reputation if you actually 'duplicated' some other online journals' content, without credit. MRR on the other hand, are articles you buy and pay for the rights to redistribute freely with all credits to yourself alone. Piece of advice, you can read or scale through any of the above article types just to get an idea of what to write and not to actually 'lift' the words in the article(s) and paste them on your online journal. These articles are mostly used as a template or blueprint to promote affiliate products, but a lot of online journal managers actually use this for black hat SEO, which leaves a temporary positive result but a permanent negative result.
The News: the news on its own is a different niche on another level of existence, yes. But it is graced with the power to encompass every niche you can think off. Within an hour of reading the news, you get news on sports, weather, fashion, celebrity gossip, science and technology, and of course business (my favourite). When the news is read, there are headlines that can have long term effects, from devaluation of currency, to foreign policies effect on the lifestyle of the locals of a country, to the adverse effects of lack of health care facilities for people and a possible solution, the news is a great place to get content ideas.
Your Blog Posts: yes your previous blog posts. Haven't you ever at a point felt like you were giving so much information in a single blog post? Go back to your note pad where you draft your prospective blog posts or article ideas, you will see there are pieces of information you are yet to make use of. In this case, you can brainstorm, gather more information, go back to that post on your blog and make it a part 1, and make your new ideas plus the remnants of the previous post info on your notepad, a new post with the same topic as the previous but a part 2.
Any thoughts? Please use the comment section below.